レナート PID EINS! ﻟﻴﻨﺎﺭﺕ
Fri, 21 Apr 2006
The result of a few hours of hacking: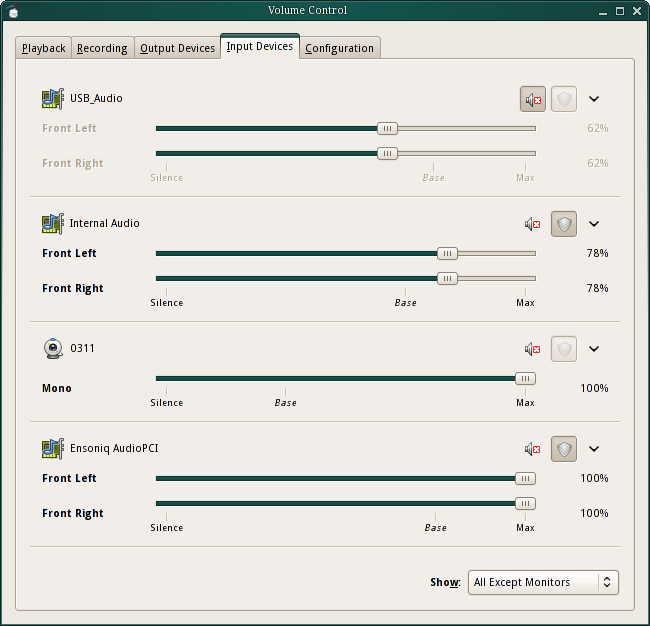 pavucontrol cannot only control the volume of hardware devices of the Polypaudio sound server but also of all playback streams seperately, much like the new Windows Vista volume control application.
Get the Polypaudio Volume Control while it is hot.
On a side note I released updated versions of both the Polypaudio Volume Meter and the Polypaudio Manager which are compatible with Polypaudio 0.8.
posted at: 23:20 | path: /projects | permanent link to this entry | comments
---
It should be obvious but in case it isn't: the opinions reflected here are my own. They are not the views of my employer, or Ronald McDonald, or anyone else.
Please note that I take the liberty to delete any comments posted here that I deem inappropriate, off-topic, or insulting. And I excercise this liberty quite agressively. So yes, if you comment here, I might censor you. If you don't want to be censored you are welcome to comment on your own blog instead.
---
Syndicated on
Planet GNOME
,
Planet Fedora
,
planet.freedesktop.org
,
Planet Debian Upstream
.
RSS 0.91
,
RSS 2.0