レナート PID EINS! ﻟﻴﻨﺎﺭﺕ
Wed, 13 Dec 2006
As a followup to my Windows of Barcelona series I prepared Windows of San Francisco: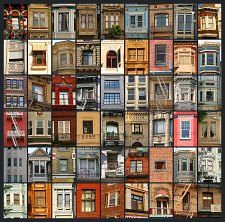 A few other series :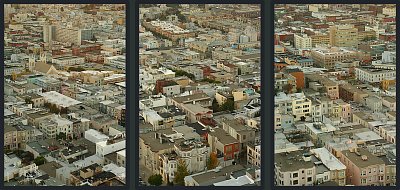 No, the German names and numbers of the series don't have any special meaning, their sole purpose is to sound "artsy", in the spirit of the famous work "Fluktuation 8" by a certain polish action artist.
The remaining photos I made during my visit in San Francisco after the Ubuntu Developers' Summit in Mountain View in November are now online, as well.
posted at: 19:25 | path: /photos | permanent link to this entry | comments
---
It should be obvious but in case it isn't: the opinions reflected here are my own. They are not the views of my employer, or Ronald McDonald, or anyone else.
Please note that I take the liberty to delete any comments posted here that I deem inappropriate, off-topic, or insulting. And I excercise this liberty quite agressively. So yes, if you comment here, I might censor you. If you don't want to be censored you are welcome to comment on your own blog instead.
---
Syndicated on
Planet GNOME
,
Planet Fedora
,
planet.freedesktop.org
,
Planet Debian Upstream
.
RSS 0.91
,
RSS 2.0